Join our team.
Members of the Flyspace team are passionate, flexible, and adaptable to changes and challenges. We are resourceful in the moment, calm under pressure, awesome at figuring stuff out, and 110% committed to operating as total professionals. And we like to have fun. That comes with the job.
Sound like you? Get in touch with us.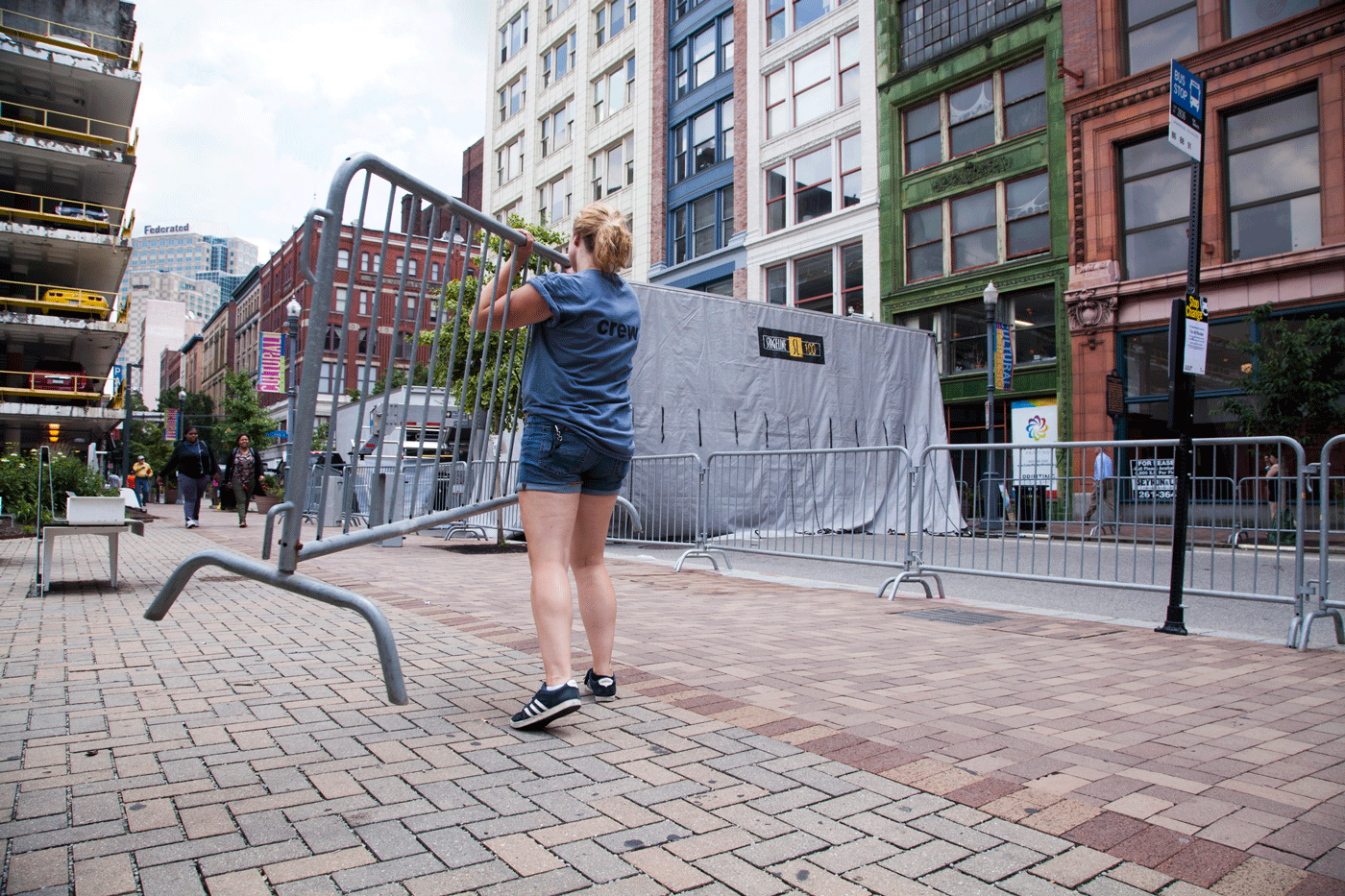 Personal Wellness
We believe in taking care of our employees and prioritize physical, mental, and financial health. Our company benefits include medical, dental, and vision coverage as well as a company retirement savings plan with an employer match.
Best Seats In The House
Working on the biggest and best events in the city means that you're at the center of the action! Get behind the scenes access as you help to create magic and memories for event guests.
Work/Life Balance
We work hard, but we know that our team members need a chance to recharge. We offer paid sick time, paid vacation time and paid family leave so that our team can take the time that they need, when they need it.
Fun Stuff
We genuinely like hanging out together, even outside of work. Added Flyspace perks include an annual company Kennywood day and an exciting calendar of social events for our staff all year long.
Values Driven
Our company is guided by a set of our core values. We don't waver when it comes to doing the right thing, even when it's the hard thing. We also care about the world around us and ask that our team members commit to volunteering in the community.
Grow With Us
Your professional growth is a priority for us. We offer opportunities for work travel, and we nurture professional development through classes, membership to professional organizations, and more.
Check out
our team.
We are cool.
We are a multidisciplinary group of talented individuals. No matter what the occassion we have someone who can help you navigate your event and make sure it is a success.