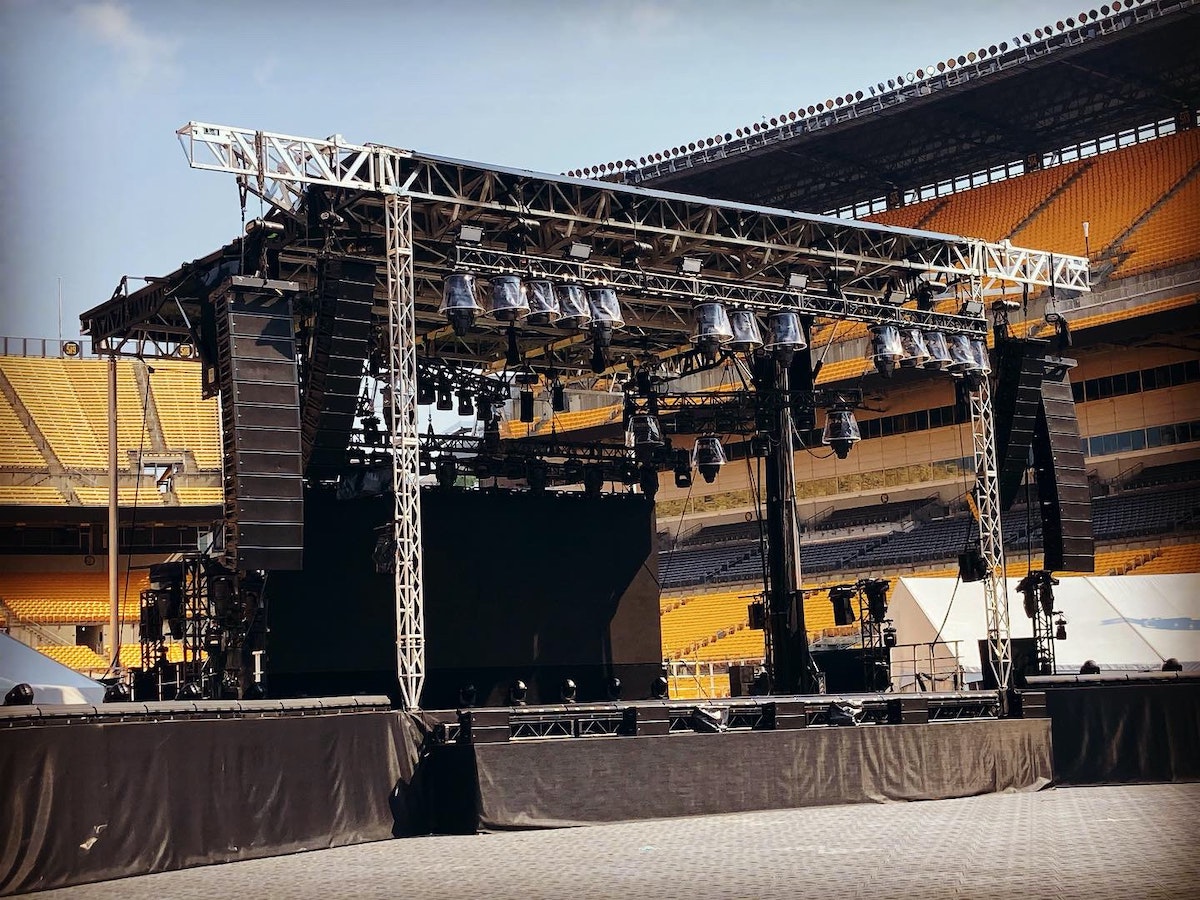 SAM450
Unparalleled Strength + Capabilities
Perfect for A-list performances and large crowds, the SAM450 is large yet nimble - boasting a rigging capacity of 66,000 lbs and cutting edge bolted trusses yet also movable rigging bears and multiple covered wing configurations.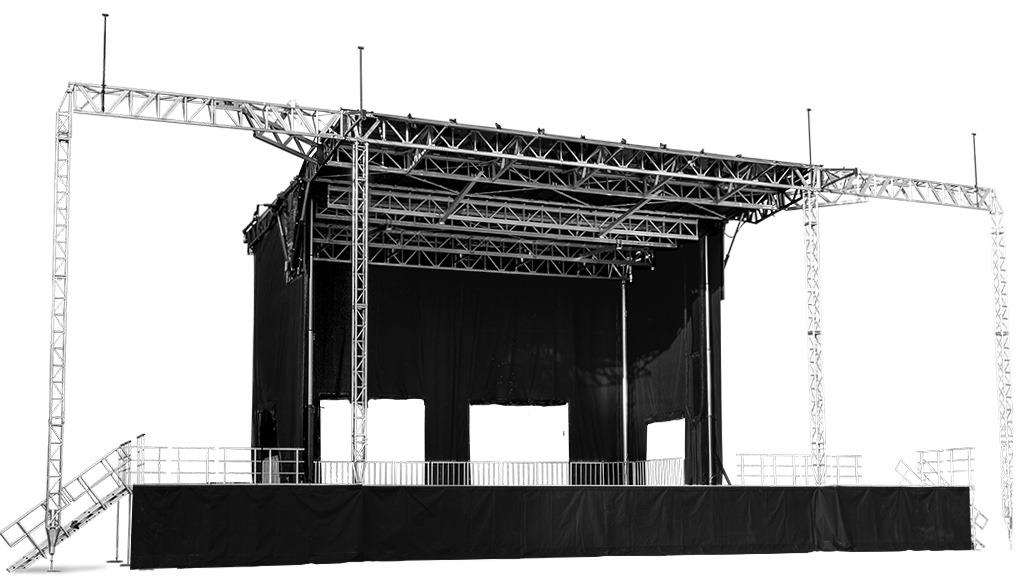 Technical
Specs
Specifications
.03
Integrated Roof Height from Deck (Inclined roof)
.04
Flown Sound Capacity
Many different sound hang points. Lowest maximum is 2,000 lbs can technically go all the way to 10,000 lbs. 3,000 lbs capacity is in most common stage configurations.
.06
Overhead Clearance Once Built
.07
Roof Load Bearing Capacity
.08
Min. Base Stage Set-Up Time
including time for landing and leveling
.09
Min. Number of Stage Technicians
.10
Mode of Transportation
.11
Required Overhead Clearance for Travel
.12
Gust Wind Resistance
77 mph w/ windwalls; 115 mph w/out windwalls
.13
Wind Wall Coverage
Full-Width Back Wall in Vinyl and Full-Depth Side Walls in Vinyl
full covered side wing
Our world
is a stage.
Find yours today.
Take our quick and comprehensive stage quiz to see exactly which stage is right for your event or view the stage specifications together with a chart to decide for yourself.